Making your lifestyle dreams a reality
Based in Melbourne on the Mornington Peninsula, INDIGO POOLS is a family owned and operated swimming pool and spa building company with more than 39 years in the swimming pool industry. At INDIGO POOLS, we understand that opting to build a swimming pool is a major decision for you and your family.
Utilizing the latest in pool construction techniques, suiting your lifestyle and budget, our experienced team facilitates dedicated service and absolute commitment to each project.
From site analysis and selection of the best materials to the completion of a superb swimming pool, our qualified experts are involved at every stage of the construction process to ensure that the end result is a magnificent pool of structural excellence.
From concrete swimming pools to fully tiled lap swimming pools at INDIGO POOLS we construct the backyard oasis that suits your needs and lifestyle. INDIGO POOLS' reputation for QUALITY and EXCELLENCE IN DESIGN is built on integrity, pride and respect for our clients. For us, OUTSTANDING SERVICE is not something of the past, but a conscious decision we make every day.
You are a unique individual with a specific lifestyle we at INDIGO POOLS want to provide a luxurious swimming pool and backyard design that caters to your every need. From entertaining guests to family fun and relaxation, an INDIGO POOLS unique pool construction is the key to making your backyard DREAM a reality.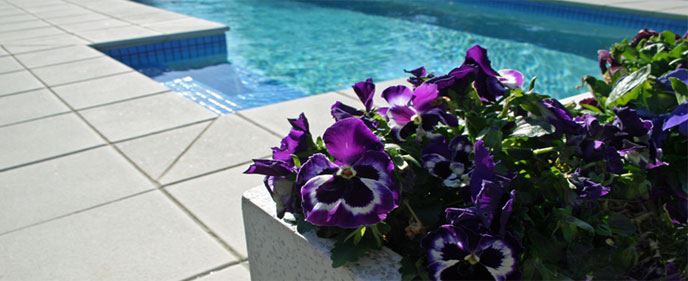 Services we offer

At Indigo pools we provide a range of services that maintain your swimming pool

We focus on and offer:

- Leading designs and unique concepts for the structure of your in ground swimming pool and landscaping

- Attention to detail and finishing touches to your swimming pool and surroundings

- Superb aesthetics to the interior of your swimming pool and maximum functionality

- Site specific, innovative and extraordinary concrete and fully tiled constructions

- Quality paving, decking, landscaping and fencing services

- The latest in swimming pool and spa pool systems, lighting and cleaning technology

- Accurate site inspections, consultation and expert construction processes

- State-of-the-Art building updates and dedicated workmanship

- Permits, insurance and site preparation Customer knowledge, personalised handover and regular cleaning services that keep your swimming pool dream alive

- Transforming and renovating old in ground swimming pools into a contemporary and original design